About Johnson Foreign Auto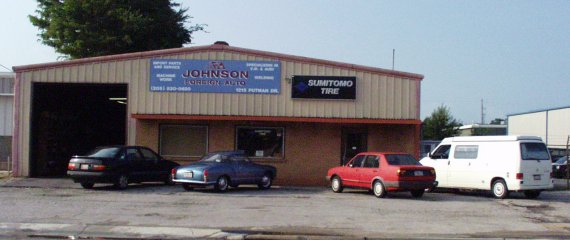 The owner of Johnson Foreign Auto, Jay Johnson, has been in the Volkswagen, Audi and other foreign car service and repair for over 22 years.

Johnson Foreign Auto is an authorized distributor of the following products:






Johnson Foreign Auto also sells all types of fluid lines & hoses - including: A/C, power steering, hydraulic lines, etc. Let us custom make your next set for your car, truck, or other custom application.






Johnson Foreign Auto, Inc.
Import Parts and Service Specializing in V.W. & Audi
1215 Putman Dr.
Huntsville, AL 35816
Phone: (256) 830-0620
Fax: (256) 830-0319
Open: 7:30 a.m. - 5:30 p.m. Monday - Friday (CT)




If you have questions regarding parts or pricing,
email us at: jfauto@hiwaay.net





We are an independent facility not associated
with Volkswagen/Audi of America.